From the Chairman's Desk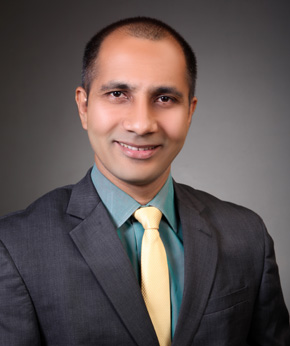 Dr. Prakash Mugali
Founder & CEO
It is with immense pleasure that I head a company like Enerzi and cherish the excitement of being at the forefront of transformation of Industrial Heating in India and globally.

Established in 2007, Enerzi Microwave Systems Pvt. Ltd. has become a leading brand in manufacturing of Industrial Microwave Processing Systems and is a preferred supplier for Industries, Research Organisations and Educational Institutes. Enerzi has been instrumental in developing and delivering energy conserving, efficient, simple and effective heating solutions with custom designed products of world class quality.

It all began in 2005, starting off as a small team of professionals providing support for existing microwave systems to research organisations. Within a decade, Enerzi carved a niche market for itself in the area of Rubber Processing, Ceramic Processing, Food Processing, Engineering Materials Processing with custom built microwave solutions.

Enerzi is known for its unique strengths to provide a state of the art technological solution for complex requirements through its simple designs and effective project execution. We strongly believe that the key to innovation is to be open-minded to non-traditional ways of solving engineering problems and achieving commercially viable and cost effective solutions. Our dedicated expert technical team, our trusted suppliers and our satisfied customers are our strength. We have successfully completed our first decade of excellence and technology leadership in Microwave heating and energetically stepping into the next with enriched spirits and experience to achieve much greater milestones. I would like to thank all our stakeholders for their great support and help in achieving our goals.
---